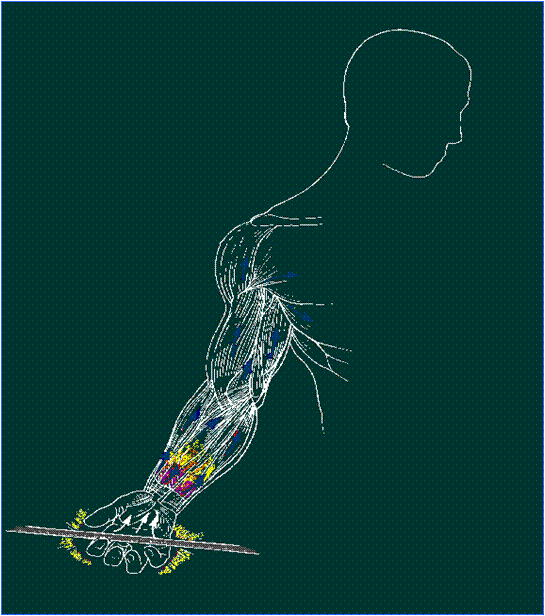 The Chicago Electrical Trauma Rehabilitation Institute (CETRI) was incorporated in 2009 to centralize the administrative operation of an ongoing 20-year multidisciplinary medical service and research collaboration to better understand and treat electrical burns. Over this period, this collaboration became distributed across three universities and medical centers in the Chicago area. CETRI is a 501 (c) (3) non-profit organization that provides a medical service while simultaneously striving to advance the treatment of electrical injury through clinical research. CETRI's primary focus is the rehabilitation of individuals after electrical shock injury.
Our team of clinicians and laboratory scientists have extensive experience in evaluating and medical management of electrical injury survivors. Our scientists are widely recognized for their influence on the field. CETRI has access to over fifteen years of electrical trauma survivor files, making it America's largest accessible collection of electrical injury medical records. These factors make CETRI uniquely qualified to undertake ambitious electrical injury cases and longitudinal clinical trials.
The CETRI team consists of expert internists, neurologists, physiatrists, anesthesiologists, and trauma surgeons that work together with psychiatrists, neuropsychologists, radiologists, and diagnostic physical therapists to evaluate the clinical problems of electrical trauma patients. Electrical injury survivors that have their medical care coordinated by CETRI are scheduled for several evaluations and enrolled in multiple clinical studies with our specialists. Together our multidisciplinary team evaluates, diagnoses, and formulates corrective therapies and treatment recommendations tailored to each patient's unique case.
CETRI's top priority is its patients' journey towards a gainful and productive life. We believe that maintaining communication with our patients through continual follow-up is essential to seeing that individuals reach a status of maximal recovery. For this reason, our specialists also coordinate with local physicians to see that treatment recommendations are being implemented. Through continual follow-up with both patients and local providers, CETRI helps to facilitate patient rehabilitation further.
CLINICAL FACULTY & STAFF INVESTIGATORS
Associate Professor of Anesthesia and Critical Care, University of Chicago
Assoc. Professor of Psychiatry and Behavioral Sciences
Director, Neuropsychology Services, University of Chicago
Senior Research Engineer, Chicago Electrical Trauma Rehabilitation Institute
Professor of Surgery and Trauma Medicine, University of Chicago
Director, Laboratory for Molecular Regeneration
ELECTRICAL
TRAUMA TERMINOLOGY
Arc-burn - When the voltage gradient in the air exceeds 10-20 thousand volts over a distance of about a half-inch, the air breaks down into a hot ionized gas that is a very good electrical conductor. As such, electrical current can pass through the arc to the person and cause electrical injury. Lightning is an example of an electrical arc. The arc is intensely hot and creates a shock wave that may produce significant barotrauma.